Well its been 4 days since anyone has talked about the Cubs here. In that time our hapless heroes managed to take a series from Houston. I'm also happy to say that Roberto Novoa was nowhere to be found in those 3 games.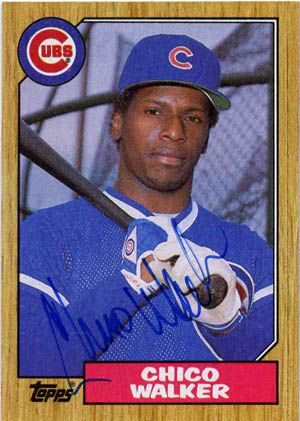 Dusty managed to start his menagerie of left fielders, giving
Phat Bastard
the start on tuesday,
Devil Christian
on wednesday, and finally Thunder Matt yesterday. If only Bynum was healthy, Dusty could've pulled his patented "double-switch because I can" move and put Bynum in to complete the rare left-field quadfecta, which hasn't been done in a series since 1987, when Gene Michael played Jerry Mumphrey, Rafael Palmeiro, Brian Dayett, and the uber-sexy Chico Walker at left in a series against the Reds.
Its Been Three Months Now
Hard to believe its been almost 3 months since Thunder Matt's opened its doors. I think we've found our groove finally.
We've got the Governor Gray Davis giving us occasional nuggets regarding the Dodgers, as well as his "War Criminal" columns which help keep America informed and vigilant in these troubled times.
Chaim Witz brings his slant on things better left unsaid, and pushes his "Ginger Awareness" cause with the incredibly popular "Realm of Red" series.
Brant Brown has been relatively quiet as of late, but look for his new ongoing feature in the coming weeks. Ever wonder what happened to Doug Dascenzo and countless other Cubs? Stay tuned.
Me, I just try to keep things rolling along smoothly at the Saloon. I'm like the head bouncer. Kind of like Dalton in "Road House", except I'm bald, and look nothing like Patrick Swayze, and I can't call in Sam Elliot when things get too rough. Actually its nothing like being Dalton in "Road House". But if I ever get stabbed while breaking up a fight with a Cardinals blogger I'll let you know.
Chi-Town Girl isn't heard from much, at all. But she'll always be a welcome member of the Saloon. Plus its good to have a female here. Thunder Matt's ain't no sausage fest folks!
Anyway, thanks to those that have read our blathering pointless garbage for these first few months. I think our popularity has grown from about 7 regular readers to somewhere closer to 12. You gotta start somewhere I guess.