Astroturf, powder blue uniforms, wearing
batting helmets in the field
to protect your jheri curl, hitting 25 homers and being considered a legitimate slugger, big-league hair, that horrible gum from packs of baseball cards.... who doesn't love baseball from the 80's? Over the next several weeks I will be looking at the best players of the decade as we assemble the
TMS All-80's Team
. We've finished with the National League and now we'll tackle the Amer
ican. To meet the criteria a player will have to have played in at least 4 seasons in the 1980's and they must have played the bulk of their games at a certai
n position during that time to qualify there. Included will be a poll on the left sidebar, so our fait
hful readers can weigh in on this great debate. But remember, we're focusing on a player's contributions in just the 1980's. What they did in the decades before and/or after are not being considered in this.

Last week we covered AL Catchers. Carlton Fisk received the most votes in our poll and will be the starting catcher for the American League.

AMERICAN LEAGUE FIRST BASEMEN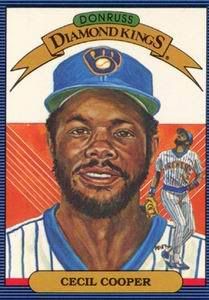 Cecil Cooper
Milwaukee Brewers (1980-87)
All-Star:
1980, 1982-83, 1985
Gold Gloves:
1980
Silver Sluggers:
1980-82
Postseason:
1981 ALDS, 1982 WS
League Leader:
1980 Doubles & RBI, 1983 RBI
Notes:
Cooper was one of the best hitters in the early part of the decade. In 1980 he finished with a .352 AVG, which was second to George Brett's .390, making it the highest season average to not win a batting title. Cooper's middle name is Celester.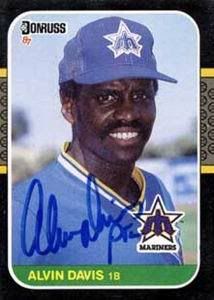 Alvin Davis
Seattle Mariners (1984-89)
All-Star:
1984
Awards:
1984 AL Rookie of the Year
Notes:
Alvin Davis was an All-Star and won the AL Rookie of the Year in 1984. Not much else is known about him since playing for the Mariners in the 80's was the equivalent of being exiled to a gulag in Siberia.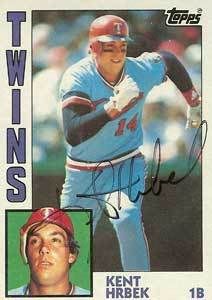 Kent Hrbek
Minnesota Twins (1981-89)
All-Star:
1982
Postseason:
1987 WS
Notes:
Hrbek was a fixture in Minnesota throughout the decade. Losing out to some young shortstop punk named Ripken for AL ROY in 1982, Hrbek embarked on a decent career with the Twins, where he hit 10+ homers for 13 consecutive seasons.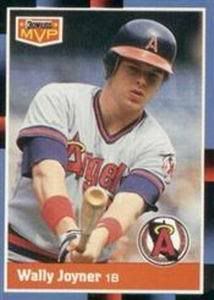 Wally Joyner
California Angels (1986-89)
Nickname:
Wally World
All-Star:
1986
Postseason:
1986 ALCS
Notes:
In 1986 Wally burst onto the scene, with back to back 100+ RBI seasons. After that he never really lived up to expectations. If Joyner was called "Wally World" then Angel fans must have been the Griswold family.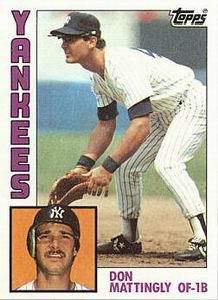 Don Mattingly
New York Yankees (1982-89)


Nickname:
Donnie Baseball
All-Star:
1984-89
Awards:
1985 AL MVP
Gold Gloves:
1985-89
Silver Sluggers:
1985-87
League Leader:
1984 Hits, Doubles, AVG, 1985 RBI, 1986 SLG, Hits, Doubles
Notes:
I'll argue Donnie Baseball's case for the HOF any day of the week. Screw the naysayers who claim he didn't play long enough. Don played plenty and his accomplishments speak for themselves. Like Bill James said Don is "100% Ballplayer, 0% Bullshit".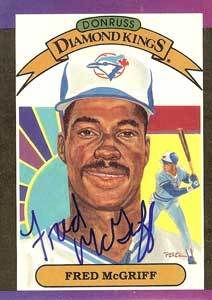 Fred McGriff
Toronto Blue Jays (1986-89)
Nickname:
Crime Dog
Silver Sluggers:
1989
NL Leader:
1989 Home Runs
Postseason:
1989 ALCS
Notes:
McGriff barely makes this list, but his 1989 season was impressive enough that he warrants a mention. His 36 homers were best in the AL and helped the Blue Jays to second postseason ever.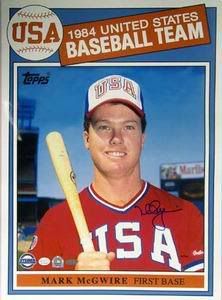 Mark McGwire
Oakland A's (1986-89)
Nickname:
Big Mac
All-Star:
1987-89
Awards:
1987 AL Rookie of the Year
Postseason:
1988 WS, 1989 WS
League Leader:
1987 SLG, Home Runs
Notes:
I remember when McGwire hit 49 homers in '87. It seemed like such a huge amount then. Who knew what bloated, artificially enhanced stats laid ahead?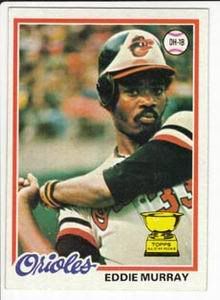 Eddie Murray
Baltimore Orioles (1980-88)
Nickname:
Steady Eddie
Hall of Fame:
Inducted in 2003
All-Star:
1981-86
Gold Gloves:
1982-84
Silver Sluggers:
1983-84
Postseason:
1983 WS
League Leader:
1981 Home Runs, RBI
Notes:
The only HOFer on this list, and the only guy that should legitimately give Donnie Baseball a run for his money. Steady Eddie lived up to his name, delivering several seasons of consistent hitting for the Orioles.





Be sure and vote for your choices of AL First Baseman for the TMS All-80's Team. Check out the poll in the left sidebar.