Astroturf, powder blue uniforms, wearing
batting helmets in the field
to protect your jheri curl, hitting 25 homers and being considered a legitimate slugger, big-league hair, that horrible gum from packs of baseball cards.... who doesn't love baseball from the 80's? Over the next several weeks I will be looking at the best players of the decade as we assemble the
TMS All-80's Team
. We will start with the National League and then we'll tackle the Amer
ican. To meet the criteria a player will have to have played in at least 4 seasons in the 1980's and they must have played the bulk of their games at a certai
n position during that time to qualify there. Included will be a poll on the left sidebar, so our fait
hful readers can weigh in on this great debate. But remember, we're focusing on a player's contributions in just the 1980's. What they did in the decades before and/or after are not being considered in this.

Last time we tackled the NL 3B. Mike Schmidt won the online poll and has been named the starting 3B to the TMS All-80's National League Team.

NATIONAL LEAGUE SHORTSTOP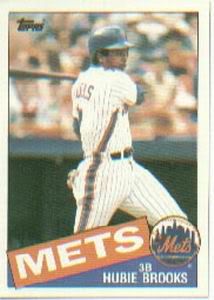 Hubie Brooks
New York Mets (1980-84), Montreal Expos (1985-89)
All-Star:
1986-87
Silver Sluggers:
1985-86
Notes:
Hubie got his start playing 3B for the Mets before being traded prior to 1985 season to the Expos for Gary Carter. Brooks then played a handful of years at shortstop in Montreal before moving to the outfield at the end of the decade. Hubie holds the longest hitting streak in Mets history, with 24 games. A feat he shares with Mike Piazza. He is also the all-time home run leader among players named Hubie.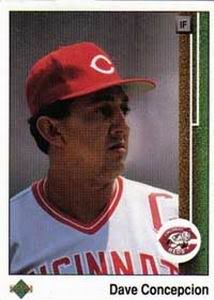 Dave Concepcion
Cincinnati Reds (1980-88)
All-Star:
1980-82
Awards:
1982 All-Star Game MVP
Silver Sluggers:
1981-82
Notes:
Concepcion was a defensive stud throughout the 70's and continued to shine through the 80's before giving way to a young kid named Barry. He even hit a little, earning a couple Silver Sluggers in 81 and 82. Joe Morgan can't understand why he's not in the Hall of Fame. Then again, Morgan can't understand why everyone, including the batboy from the "Big Red Machine" isn't in the Hall of Fame.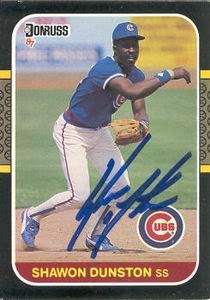 Shawon Dunston
Chicago Cubs (1985-89)
All-Star:
1988
Postseason:
1989 NLCS
Notes:
Was a fan favorite in Chicago who gave us many great memories at Wrigley as well as yet another spelling of the name Shawn (later to be outdone by Chone Figgins). I'm surprised that he doesn't have any more All-Star appearances in the 80's than that. Maybe when I was a kid I just thought he was better than he was. Kind of like how I thought Mike Pagliarulo was a kickass slugger because he hit 32 homers one year for the Yankees.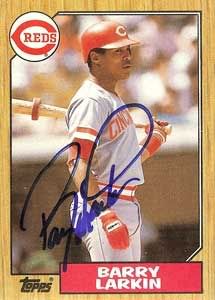 Barry Larkin
Cincinnati Reds (1986-89)
All-Star:
1988-89
Silver Sluggers:
1988-89
Notes:
OK before you go all buck wild and start pumping votes for Barry, I just want to note that this is the All-80's Team, not All-90's. Barry had some great seasons in the late-80's that warrant him getting a nod here, but lets keep things in perspective when voting. I had to argue down a handful of guys once who claimed he was a better 80's SS than Ozzie Smith.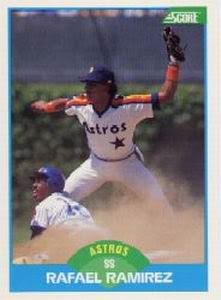 Rafael Ramirez
Atlanta Braves (1980-87), Houston Astros (1988-89)
All-Star:
1984
Postseason:
1982 NLCS
NL Leader:
1983 Singles (160)
Notes:
Why's he on here? Why the hell not!? Rafael has an All-Star appearance, a postseason appearance, and once led the NL in singles. He has every right to be here. Hell I may even vote for him.........Oh who am I kidding? I'd vote for this Rafael Ramirez before I would vote for Raffy the shortstop. Check out that hot salsa sound!



Ozzie Smith
St. Louis Cardinals (1984-89)
Nickname:
Wizard of Oz
Hall of Fame:
Inducted in 2002
All-Star:
1981-89
Gold Gloves:
1980-89
Silver Sluggers:
1987
Awards:
1985 NLCS MVP, 1989 Lou Gehrig Award
Postseason:
1982 WS, 1985 WS, 1987 WS
Notes:
This contest is about as lop-sided as they come. While there are some decent shortstops on this list, pretty much none of them can sniff the Wizard's jockstrap when it comes to their play in the 80's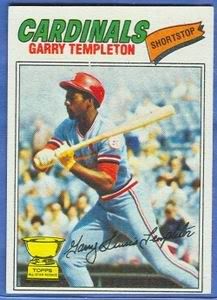 Garry Templeton
St. Louis Cardinals (1980-81), San Diego Padres (1982-89)
All-Star:
1985
Silver Sluggers:
1980, 1984
Postseason:
1984 WS

Notes:
See what an obscene gesture will get ya? In 1981 while playing for St. Louis, Templeton apparently made a gesture to some hecklers, much to Whitey Herzog's dismay. He was traded to the Padres at the end of the year for some Ozzie guy.
Be sure and vote for your choice of NL Shortstop for the TMS All-80's Team. Check out the poll in the left sidebar.