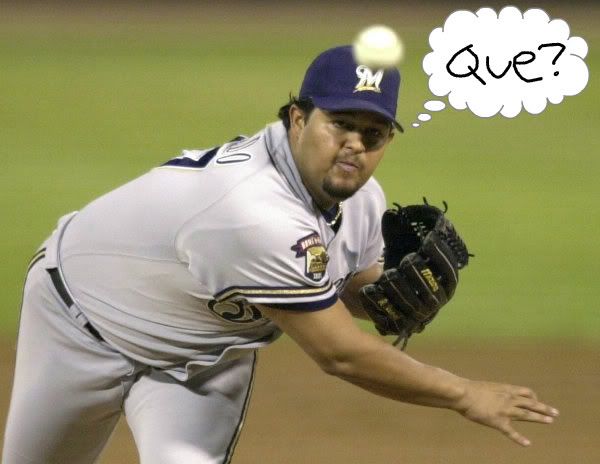 We here at the Saloon declare this week "Shattered Testicle Week". One of the Flying Molina Brothers took a Mariano Rivera fastball off the groin this week. But the good news is that his parents will finally be able to tell him apart from his other douchebag brothers. Diamondback Chris Snyder was also put on the DL this week with Testicular Rupturitis (I made that up). So there you have it. The first week of July will now be known as Shattered Testicle Week. What? There's already a holiday this week? Bullshit.
Speaking of, the MLB Players union is claiming that Shawn Chacon was wrongfully terminated by the Houston Astros for choking his GM, throwing him on the ground, and making him his bitch. No joke needs to be made. That's just ridiculous.
The Red Sox were swept this week. Analysts at ESPN are confused as to why the Yankees would play the season under the guise of the Rays. They've also announced an investigation into why Brett Favre is playing incognito as "Aaron Rodgers".
I'm finished! Rockies in 6!