Oh 2008, what a wild ride it was. Let's take a minute to look back at the highs and lows of the past year (
cue Green Day's Good Riddance...
).
JANUARY
- Chaim begins the "
Mustache Diaries
", a futile attempt to toughen his image by attempting to grow facial hair. This journey plays out much like a gayer version of Joseph Conrad's Heart of Darkness.
- Manute Bol is named the 2008 TMS
Man of the Year
. Any future Man of the Year awards will pale in comparison to Manute.
- The 2008 NFL playoffs are once again
simulated on Tecmo Super Bowl
.
- Daft Funk posts the first
Childhood Favorites
feature, immediately goes outside to find a "good stick" afterwards.
- After Lingering Bursitis introduced us to the glory of Scotch Eggs, Brant Brown chronicles his
first attempt
at making these delicacies of the gods.
- In an attempt to make TMS seem more sophisticated, The Hundley
writes about books
.
-
Terrell Owens cries a lot
.
- Over/Underrated:
All American Edition
.
- After trade rumors begin to swirl, the
Thunder Matt Contingency Plan
is introduced.
FEBRUARY
- For no reason whatsoever, the Governor holds a
press conference
.
- TMS Vacation begins. Readers fail to notice any difference when we stop writing about sports for a week and a half.
- Daft Funk wants to
give you a hug
.
- Super Tuesday is chronicled by our resident drunken Englishman in what became the biggest and most psychotic drunkblog in history.
Hour 1
,
Hour 2
,
Hour 3
,
Hour 4
.
- Chip Wesley
reminisces about the convenience store items
that brought him joy as a child.
- The world is
introduced to Phillip Mitchell
. The full effects of this event still have not been completely understood.
- Nickelback gets their long overdue
War Criminal indictment
.
MARCH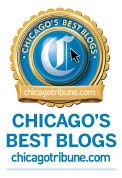 - Our obsession with food continues with
Over/Underrated: Appetizers
.
- Ronald McDonald's Cubs preview
spotlights Ryan Theriot
.
- Brant Brown
buys a pack of baseball cards
.
-
Rocco Baldelli Life Status
angers our biggest douchebag reader.
- Anger towards
cilantro
can no longer be kept quiet.
-
Steve Finley Was Here is launched
. World response is indifferent.
- Our initial reaction to
Reed Johnson joining the Cubs
wasn't exactly favorable. We later retracted these sentiments.
- Much to our own shock and bewilderment, Paul Sullivan of the Chicago Tribune names us as one of
Chicago's Best Blogs
.
APRIL
- The Hundley interviews a
local MMA fighter
. TMS briefly appears like a legitimate sports blog.
- We score an
online interview with beat writer Paul Sullivan
. Perhaps our greatest blogging achievement to date.
- Possible titles for
various athletes' books
.
- Few things have been more overrated than the
Olympic Torch
.
- The Hundley begins the
Thunder Matt Bat Odyssey
, a feature he has never offered us closure on.
- Adam Sandler becomes the first person to simultaneously be a
War Criminal and War Her
o
.
- LB unironically eats a pound of bacon and proceeds to write the
All-Fat Team
.
- The NFL Draft, several hours of
overrated glory
.
-
Cubs of Yore: Lee Elia
. I hope we get hotter'n shit!
MAY
- The Governor
writes a post
that even confuses Phillip Mitchell.
- An old piece we once for GROTA becomes a
War Hero: Mark Grace
.
-
The Hundley goes to DC
and sees their baseball team. They have uniforms and everything, it's great.
- The
addition of Jim Edmonds
is met with even greater hostility than Reed Johnson.
- Daft Funk goes shopping for clothes and
gets angry
.
JUNE
- We finally
recap a Cubs trip
in May. New Cubs were heckled, hats were stolen, beers were dumped on heads, shots of Patron were purchased for chubby girls, nachos were ordered.
- The Governor debuts the
TMS Beer Project
.
- Brant and Daft Funk attend
a game on the left coast
.
- The Hundley attends
a single A ballgame
. He doesn't get out much.
- A
pledge drive
is started to send Daft Funk to Thunderfist 2008.
- A damning case is brought forth against
Wind being a War Criminal
.
- Want to join my
27x27 fantasy league
?
- The most poignant "
Gist
" of the year is written.
JULY
- Daft Funk and Chaim spend more time
analyzing a new Motley Crue albu
m
than any person rightfully should.
- Chip's
dark secret is revealed
. A
press conference
follows the initial fallout of the devastating news.
-
Jesse Helms dies
.
- The
Cubs land Rich Harden
, however it is at
great cost
.
- Chaim's priapism over
The Dark Knight
begins. No cure has been found to date.
-
Josh Hamilton destroys the world
with his sobriety as well as his bat.
- All Star Game
Liveblog
.
-
Daft Funk sees Mamma Mia
. To compensate afterwards he changes the oil in his car, drinks a 12 pack of Busch Light and jerks off to a monster truck magazine.
- The TMS 30 List is finally
laid to rest
.
- To great fanfare,
OJ Simpson
makes his return to TMS.
-
Thunderfist 2008!
-
TMS goes Limey
as LB takes over for the weekend.
AUGUST
-
The Olympics
happened.
- The Governor gives his thoughts on visits to
Wrigley Field
as well as the
Cell
.
- Brant Brown's
Premier League guide
.
-
Dave Otto
for vice president.
-
Jordi and E-Claire
join TMS.
-
Link Bulimia
debuts. General public reaction is ambivalent.
SEPTEMBER
- Cubs have minor slump, fans unsurprisingly
begin overreacting
.
- Huell Howser offers up the first
Celebrity NFL Picks
of the season. A fan of Huell gets pissed off.
- Heineken?
Fuck that shit!
- Arcturus, formerly Loser Poet
joins TMS
.
- Carlos Zambrano is
bigger than Jesus
.
- Rube Waddell,
American hero
.
- Jordi begins the outstanding
Eulogies for the Eliminated
series.
- The Astros become the biggest bunch of
whiny crybaby pansies
since the Seahawks lost the Super Bowl.
-
Paul Newman dies
.
OCTOBER
Brant looks at what baseball teams are under
the most pressure
in the postseason.
- Chaim reports about being at
Game 1 of the NLDS
.
- Unrated DVD's truly are
overrated
.
- TMS Drunkblogs the
Vice Presidential debates
, which brings an old douchebag commenter out of hiding.
- OJ is
going to jail
.
- The Cubs break our hearts yet again. TMS reacts with
this
,
this
,
this
,
this
, and
this
.
- Daft Funk professes his love for
hair metal
.
- Chaim
discovers Facebook
. Later he finds this amazing site where people post videos of all sorts of stuff called U-Tub or something.
- The closure of Thunder Matt's Saloon is
announced
.
- Arcturus wishes Hollywood would stop
raping his childhood
.
NOVEMBER
- The Governor
liveblogs
the election along with Hawk Harrelson and Shark Jesus.
- Thunder Matt's Saloon officially closes,
deeming itself a War Criminal
.
- Pomp Culture launches. Overall disinterest is confused with excited buzz.
- Daft Funk discusses various things that never quite
lived up to their hype
.
- The Hundley shares what it's like to be in a
rock band
.
- Chaim wants to do
unmentionable things to crab rangoons
.
- Jordi gives us a glimpse into the
world of the Afro Squad
.
- E-Claire has had enough of all the
abbreviated speak
the kids are using these days, OMG LOLZ!
- Kerry Wood becomes a free agent.
An era has ended
.
- The Hundley chronicles the
rise and fall of Guns n Roses
in his life.
-
Hot dogs at the movie theater?
What the hell is wrong with you people!
-
Death League 2009
begins. Once again Amy Winehouse is the #1 draft pick. The Governor wins the inaugural Death League 2008 thanks in large part to the death of Benazir Bhutto notching him 66% of his total points.
-
Myron Rolle
provides a much-needed feel good story in the world of football.
DECEMBER
- Despite living in California for most her life, E-Claire has done a
lousy job being a native
.
- Seriously, liking the NBA isn't something you should be ashamed of. It's
OK to admit it
.
- Get to know the various kinds of garden-variety
homeless people
.
- Chinese Democracy came out. Chaim and Funk actually
listened and reviewed it
. No one received their Dr. Pepper.
- A gripping tale of addiction, and
increased neck girth
.
- O.J. reports from prison and gives us his
Over/Underrateds
.
- Brant
defends Christmas music
, while Jordi
defends being a Scrooge
.
- Having by now mastered Facebook, Chaim comes across the revelation that you can
purchase shit online
. He'll undoubtedly have his mind blown in 2009 when he finds out he can do his taxes on these interwebs as well.
- It's the holidays, so booze it up! You don't know what's the seasonal thing to drink? Let The Hundley be
your guide to yuletide inebriation
.
- Pomp Culture releases their
Best Albums of 2008
. The Best of 2008 radio station follows soon after.
-
Happy Festivus
!
Merry
Christmas
!
- The Dark Knight is
deemed overrated
by Daft Funk. Chaim challenges him to an open-handed slap fight to settle the matter.
-2008 ends.
That's it. I hope you had a good 2008 and wish you the best in 2009. The aughts are almost over. VH1 will certainly be having an "I Love the 00's!" special any time now.